I've already published my summary post for 2015, but it surely deservers few supplements & here's the first of them: list of the best books I've read in 2015. Please, keep in mind that it doesn't imply that all of these were published last year, some of them are older but I've just read them in last 12 months.
Before I get into the titles, two remarks:
there's surprisingly little of fiction on the list - not only because I've read more tech / business books than fiction last year, sadly there were very few new notable titles released in s-f&f category in 2015; hopefully this will improve in 2016
there's a bunch of Elixir books on the list - well, I've put a lot of effort in learning it, so it's not much a surprise, but this is not a courtesy with respect to authors - luckily for Elixir community, overall level of quality for Elixir titles is VERY, VERY high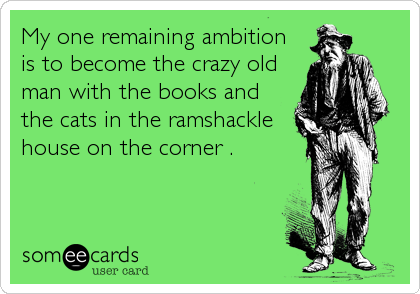 Ok, to the point then (quotations are from my own reviews):
Lean Enterprise: How High Performance Organizations Innovate at Scale - Jez Humble, Joanne Molesky, Barry O'Reilly - clearly the most important book I've read this year, the essence of radical pragmatism & misssing link between excellence in technical delivery & reforging agile principles into real value.
"(...) every IT professional that deals with IT landscape development & maintenance in companies larger than 100 people should read this book. It's technology agnostic, there are no pre-requisites but the good will, open mind & will to do things faster, better & more beneficial.
A-MUST-READ, especially for blind methodology zealots of all sorts."
Building Microservices - Sam Newman - the best software architecture book of the year (& don't be scared off with the "microservices" stuff, this book is all about content, not buzzwords)
"What I loved most about this book is that it's not "PowerPoint Architecture" (theory & model) book - it has been written by a practitioner, for practitioners & it's 100% based on practical experience. For me (& I consider myself a battle hardened architect) it was extremely refreshing to read."
Bunch of decent entry-level Elixir books:
"Truly recommended for anyone trying to elevate their Elixir-fu to the next level." (about Metaprogramming Elixir)
"If you're looking for the introductory book for Elixir AND OTP/gen_server, it's a book for you." (about Elixir in Action)
"(...) the truth is simple - it's a GREAT book. Pleasure to read, I just couldn't wait to use all the inspiration & knowledge taken from it by putting my hands on the actual code." (about Programming Elixir)
Work Rules!: Insights from Inside Google That Will Transform How You Live and Lead - Laszlo Bock - very clear description of true foundations of Google philosophy (which is obviously not technology, but suitable people & culture they create together)
"It's the 3rd book "by-Googler-about-Google" I've read & it's at least as good as the prev ones ("How Google Tests Software" & "How Google Works") - and most likely even better."
The Martian - Andy Weir - everyone has heard about the movie with Matt Damon, I think. I've decided to go against the trend & read the book instead of watching the movie. It was worth it.
"This book is actually quite far from perfect: ALL characters lack depth (especially the main one), the way story develops is a way that's easy to foretell, plot is single-threaded, author doesn't succeed spectacularly in building an atmosphere of abandonment and infinity. But ...
... so what if it's such a page-turner?"
Badass: Making Users Awesome - Kathy Sierra - one of the best books about product development I've seen - very lightweight, but with a clear & valuable message (I keep referring to, on daily basis)
"(...) the best thing is that it's very, very condensed - no bloat, no weaving around, just a strong message (yea, sometimes there's a bit too much of NLP, but it doesn't get that irritating ;>) I totally agree with."
Tribes: We Need You to Lead Us - Seth Godin - short book about the quintessence of leadership: how does it differ from "herding", post-feudal management & seniority-based hierarchies
"Book has its flaws (gets a bit chaotic around 70%, there's also a moment around 30% when it feels a bit like a cheap motivational book), but it doesn't matter much, because IT'S SO DAMN RIGHT.
And I think that Seth Godin's definitions of 'manager' & 'leader' are as close to the point as possible. Bullseye."
Half a War (Shattered Sea #3) - Joe Abercrombie - Abercrombie, nuf' said. Maybe not as good as The First Law cycle, but still a grande finale worth a loud round of applause.
"True page-turner. Sour, brutal, stripping you out of the illusions, nothing like rainbow farts of a unicorn offered by average fantasy authors. (...) Very good conclusion of the trilogy that could have been better."
Scaling Lean & Agile Development: Thinking and Organizational Tools for Large-Scale Scrum - Craig Larman, Bas Vodde - the best book on scaling Agile practices (& Scrum in particular), period.
"Book is not "running around" Scrum & it's terminology (like some other books do). On the contrary, it's VERY strongly influenced by LEAN practices & it may be the best thing about this book (at least for me, as I consider myself Lean/Kanban zealot)."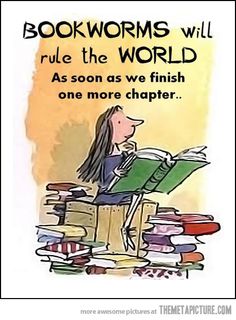 OK, I could continue like that for hours, but these titles above were truly creme de la creme of what I've read last year. If you're interested in more, check my 'read' list on Goodreads or gimme a shout. More the-best-of lists (music, games, MOOC, etc.) are likely to appear on my blog in forthcoming days, so stay tuned.
Pic: © chayathon2000 - Fotolia.com